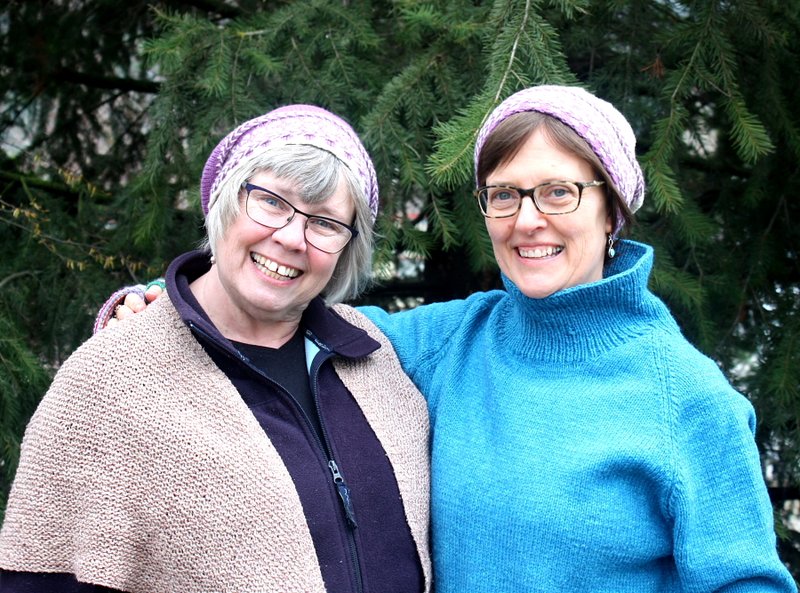 Kathy and Susan modelling the Fair Isle hats we will be knitting!

Embrace all the Stitches.
A 2-day Fall retreat for knitters taking place on Saturday November 17 + Sunday November 18 in Kaslo, British Columbia!
Participants will enjoy a one night stay at the Kaslo Hotel, with dinner, breakfast and snacks included. The event runs from noon on Saturday until noon on Sunday, and includes a peaceful and beautiful hike on Sunday morning for the early birds!
Fabulous West Kootenay resident, Kathy Chapman, will be leading us in a colourwork Fair Isle hat workshop throughout the weekend (all materials included).

Kathy says, "Knitting has been a bit of a passion for many
years so I have picked up a few "tools of the trade" along
the way. I'm especially intrigued with the " whys" of
knitting and seeing the joy when a knitter gets it.
Find me on Ravelry as tuesdayknitter."

TICKETS ARE NOW AVAILABLE *click here*!

If you have questions or would like more information, please drop us an email on our contact page.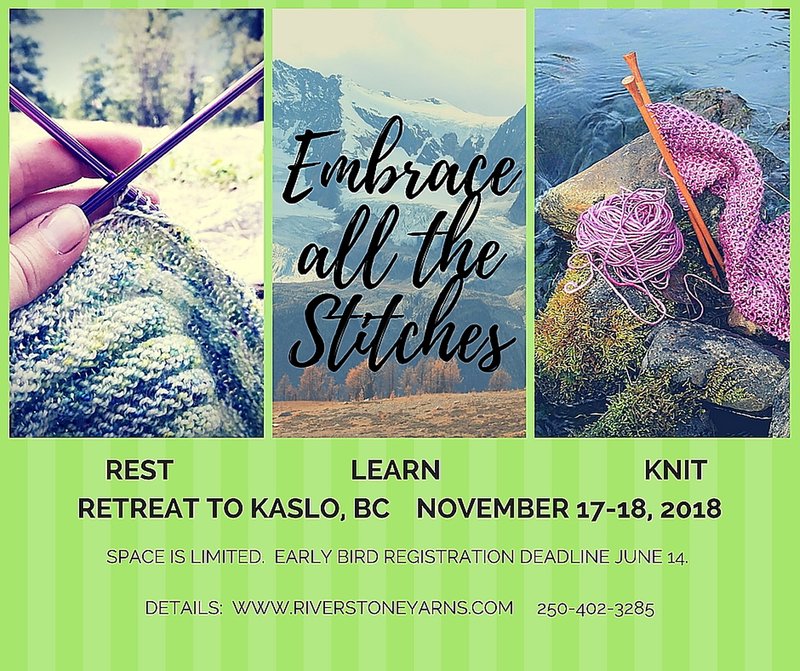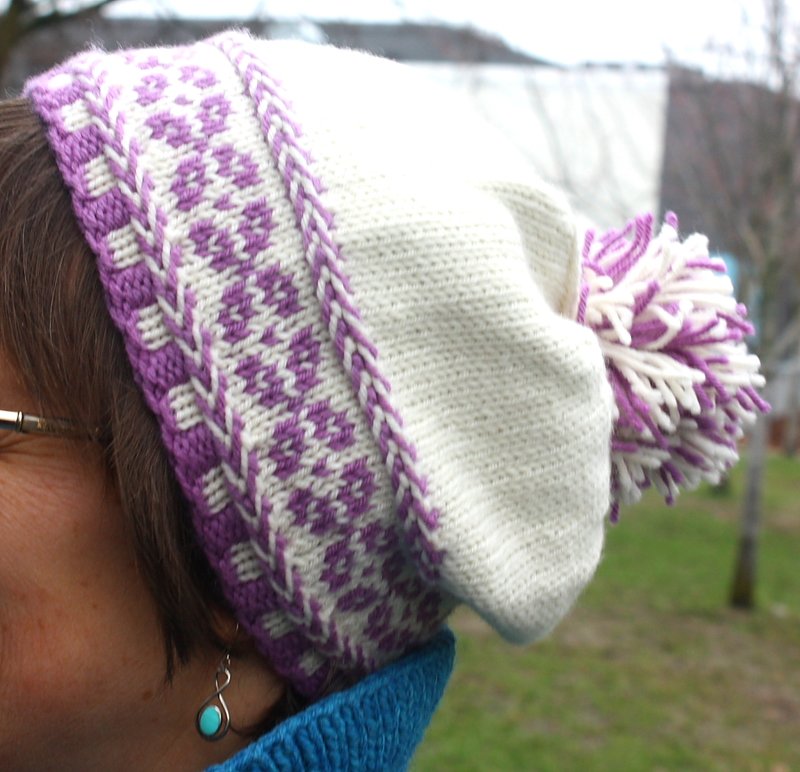 Fair Isle hat details and a fun pom pom!